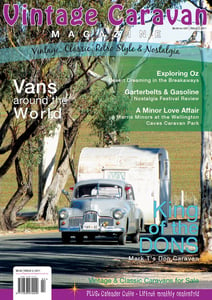 $

20.00
Australian stocks sold out shipping orders from the USA store only.
With Mark T's 1950 Don Caravan & FX Holden on the cover.
Featuring articles on a 1950 Don Caravan, caravan event reviews and photos, "The Love Shack" from New Zealand, Vans around the world, Morris Minors go camping, travel features, classifieds, retro collectibles and more...